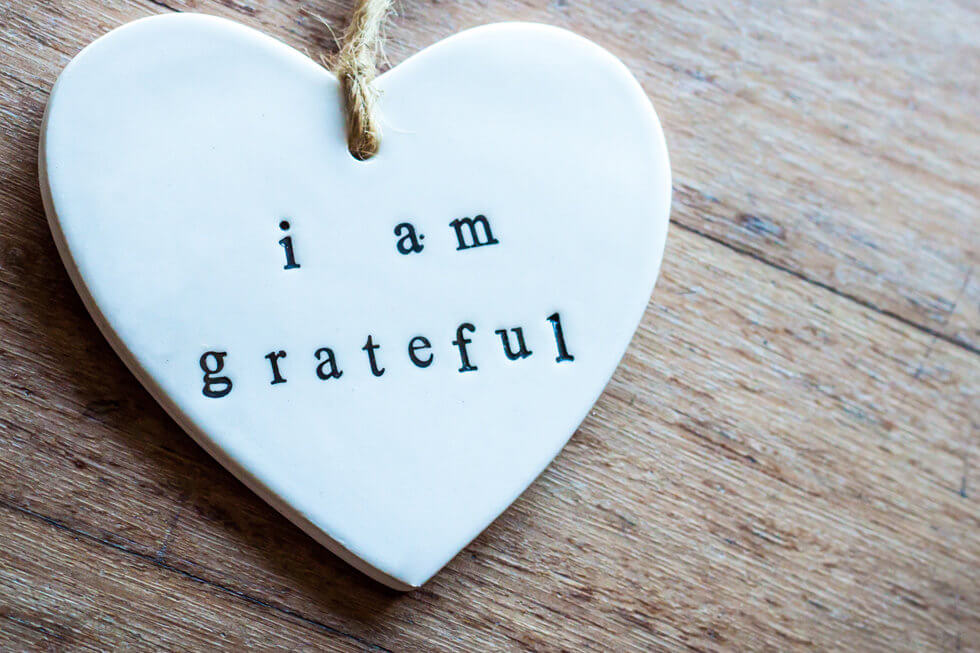 The Power of Gratitude
Simply offering gratitude is one of the most powerful habits that can completely change your life.
That's not just spiritual theory. There's a large body of scientific evidence pointing towards the link between gratitude and happiness, too.  According to a Time Magazine article published last year, researchers have found that gratitude:
Increases patience and improves decision making
Can improve multiple areas of your relationships
Leads to an increase in self-care
Improves sleep
Can help you moderate your eating habits
Improves mental health
Leads to lasting happiness
I started a gratitude practice of my own many years ago and looking back I think it was my first spiritual practice (though I didn't know it was spiritual at the time). Every night, before going to sleep, I would lay in bed and think of the 5-10 things about my day I was most grateful for. This practice forced me to see all of the great things happening all around me every single day (even in times of deep stress). Another awesome benefit: it also begun to draw MORE of the great things into my life.
Over the years my gratitude practice has grown and evolved, and I don't wait until the end of the day anymore.
Throughout the day whenever anything good happens I pause to say "thank you" in my mind and heart. The team at my chocolate office always looks at me for a smile and laugh when we get a big order because they know I'll be on my knees looking up saying "thank you!" with every part of my body, heart and being.
Gratitude is infused in my daily prayers, both morning and night.  Consciously acknowledging the source of all that is incredible that is always flowing into my life, and specifically giving thanks for all of the blessings, is one of the cornerstones of my prayer practice. I even offer my deep gratitude for obstacles because I know they, too, are gifts to teach me and keep me on track. Recognizing this with gratitude makes tough times so much easier.
Acknowledging the source of grace that takes care of me in all ways- both big and small – keeps me grounded in the reality that life is always an incredible gift. It makes me see the magic and live in awe, every day. Constantly looking for things to be grateful for in every situation makes every situation a positive one- even if it's hard. And because we attract into our lives exactly what we offer and focus on, expressing genuine gratitude for the gifts we already have brings more and more gifts to be grateful for into our lives.
You don't have to start big – I didn't. So stop – right now. What, in this moment, can you be grateful for?