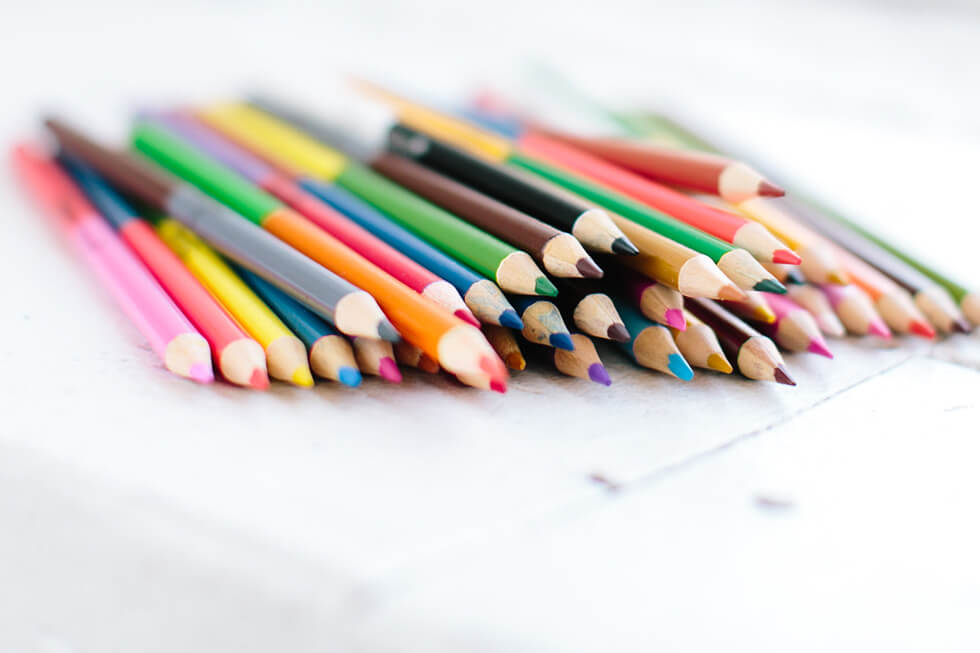 55 Things To Do If You're Stuck at Home Because of Coronavirus (but you're not sick)
As coronavirus spreads, it looks like a lot of healthy people are going to be spending a lot more time at home for a while. Whether you get stuck at home because of an actual quarantine, or are just at home a lot more because of social distancing and social events being put on hold, we may all need to find some exciting activities to keep us from going totally stir crazy or getting bored.
A possible quarantine while healthy doesn't have to mean that life is super boring if you come into it with the right mindset. With a little preparation so that you have the right supplies on hand (no, I'm not talking about toilet paper or canned goods, I'm talking about tools for home-based self-entertainment, personal growth, and creativity) it could be very rewarding experience that allows you time and space to connect with God and your own soul, learn and dive deep into mindful activities and self-reflection we wouldn't ordinarily pursue, get creative, play, and just really enjoy the gift of life.
In this light, as we all get prepared for the possibility of coronavirus quarantine, I asked my awesome friends for their ideas of things to do (other than watching Netflix) and what to have on hand if you get stuck at home (but not sick) a lot more because of coronavirus. The list of possible quarantine activities and supplies is awesome and will keep you occupied whether you'll be home alone or with family. The list spans a wide range including spiritual and personal growth activities, creativity, play, self-care, education and enrichment, and life productivity.
Here's the quarantine activities we collectively came up with, the quarantine supplies you may not realize you'll want to have on hand, and some online resources you may find handy!
Things To Do During A Self Quarantine To Make it Awesome (these are also just awesome things to do if coronavirus just has you at home a lot):
Meditate
Pray
Journal
Write a letter to God (or however you define your higher power)
Read a spiritual text (maybe even one from a different faith tradition than your own)
Write a letter to yourself from your future self (the things you think your future self would like you to know NOW)
Create a vision board
Create a written life vision (like a vision board, but in journal form)
Write a bucket list
Write a list of goals (and a strategy to achieve them) / map out your life and work intentions
Finally do the written or meditative exercises in a self-help / personal development book you're reading
Write heartfelt letters to your friends or family (like the pen and paper kind!)
Email an old friend you've been meaning to re-connect with
Read a great book
Listen to an audio book (many libraries have the ability to loan audiobooks virtually so check with your local branch!) – you can do this WHILE you do several other things on this list, too!
Take a relaxing bubble bath
Give yourself a facial
Give yourself a manicure and pedicure
Do a puzzle
Color (yes, adults, I'm talking to you, too!)
Catch up on sleep you need
Watch TED Talks
Start writing that book you've been saying you should write
Start a blog
Bake
Try a new recipe
Knit
Embroidery
Paint / watercolor
Sketch
Weave
Cross Stitch
Sew
Make homemade greeting cards
Make jewelry
Make homemade soaps, bath salts, lotions, etc. with essential oils
Build Legos
Play a board game
Play card games
Do Yoga (there are great tutorials on YouTube or you can stream classes online!)
Do an at-home fitness class / exercise on demand
Go for a walk or a run (just don't come in contact with anyone if there's an actual quarantine situation!)
Purge and re-organize your closets, drawers or kitchen
Do that home improvement project you've been putting off
Finish a project around the house that you started and never completed
Deep clean your house
Deep clean your car
Teach your dog a new trick
Take a class online
Learn a new computer skill or software program
Do online coursework / certifications for continuing education or skills training
Listen to podcasts
Update your resume and LinkedIn and start looking for the new job you've been considering
Connect with a life coach or therapist virtually (it gives you deep personal connection with no germs required!)
As my friend Ciji at Balanced Not Busy suggested: "Do nothing, just sit still. Seems like the perfect time to me for folks to see what it feels like to not have an over-programmed, demanding and unrealistic schedule and just be balanced not busy."
Supplies you may want to have on hand if there's a quarantine:
Roll of craft paper
Poster board
Coloring books (adults, too!)
Markers and/or colored pencils
Paint / watercolors
Canvases
Sketch pad
Other craft / DIY project supplies
Magazines to cut up (for vision boards)
Puzzles & puzzle mat
Books
Games
Playing cards
Journals
Stationary
At home yoga stuff (mat, blocks, strap)
At home workout equipment
Organizing bins / tubs / etc.
Tools / supplies for home improvement projects
Self-case stuff (essential oils, bath salts, nail polish, etc)
Online resources that were recommended (I haven't checked all of these out, was just told they're great!):
For Online Courses
Yoga On YouTube:
For Meditation:
For Art:
Let's stay in touch during quarantine! Join me on social media to keep up with all of the quarantine resources I find and create:
FACEBOOK – PINTEREST – INSTAGRAM
WANT TO PIN THIS POST? Here's a Pinterest ready image: