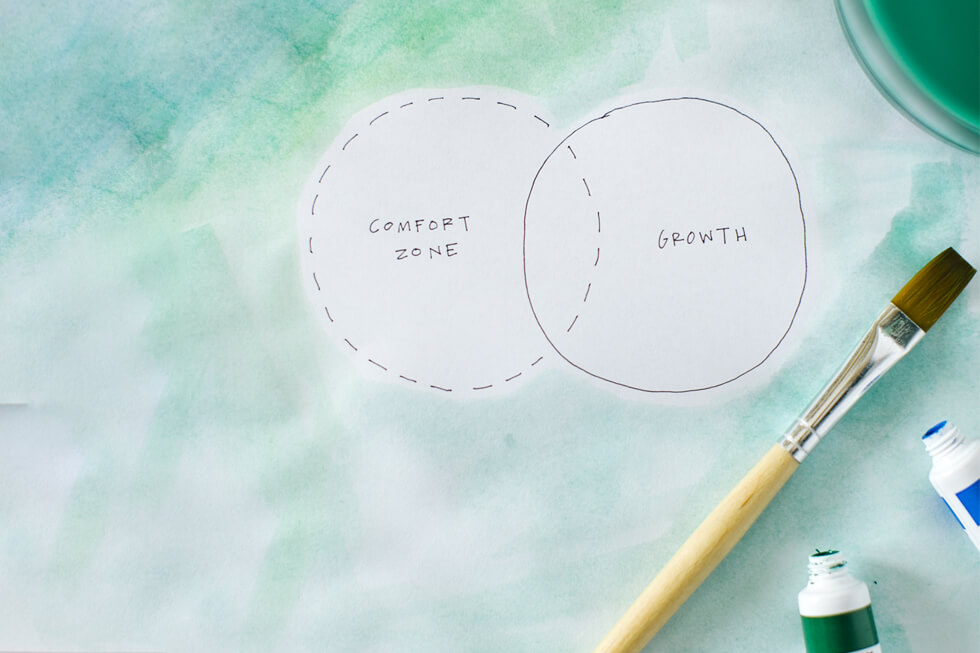 Creating a Vision for Life After Quarantine (with video)
This fun personal growth activity is a combination of creating a vision board, journaling, and goal setting. You'll end up with a personal road map for incorporating positive changes inspired by the quarantine experience into your "normal" life after quarantine is over. This activity can be done individually or as a family.
The collective experience we're all living through right now has been challenging for most people. But putting normal life completely "on hold" has also offered us a unique gift: an opportunity to look at our entire lives through a new lens.
When the way things always were falls away, you can suddenly see the things that add the most value to your life, and the things that you may have been doing for all of the wrong reasons. You discover new values, new things to appreciate, and new ways of being that may feel really really great.
At some point things are going to go back to "normal" but that doesn't meant that we have to immediately go back to the way things used to be. One prayer I have for all of us is that each of us is able to use this time in quarantine to discover what parts of our life do and don't serve us, and then create an even better "new normal" than we ever imagined before this entire experience.
To do that we will each have to bring consciousness and awareness to what we're learning from this entire experience. The good news is, doing this is not hard or painful. In fact, it can be quite joyful and it makes for  a really fun quarantine activity (or ongoing quarantine practice).

I've created a simple activity that will help you map out your "vision for life after quarantine." This activity is something that can be adapted for individuals, couples, or entire families.
WHAT YOU'LL NEED
Poster Board OR Notebook
Markers & Pens
Magazines (or a printer and paper) – OPTIONAL
Gluestick (if adding images) – OPTIONAL

HOW TO CREATE YOUR VISION POSTER
In the middle of your poster board write "My Life After Quarantine" (or another title that inspires you).

Create subheadings with categories that you want to include in your vision. Some example categories you may want to consider including:

New Lifestyle Habits From Quarantine I Will Keep
Old Lifestyle Habits From Before Quarantine I'm Ready to Let Go Of
New Lifestyle Habits I Want To Adopt
Spiritual (or Religious) Practices I Have Adopted and Want to Continue Or Begin
Things I Have Realized I Do Not Need To Spend Money On Anymore
Things I Have Realized ARE Worth Spending Money On
Things I Will Remember To Be Grateful For
Lessons I Will Remember I Learned During This Experience
Things I Am Most Excited To Do Again (or for the first time)
Places I Am Most Excited To Go Again (or for the first time)
Ideas I Will Bring Forward In My Professional Work
Ideas I Will Release in My professional Work
Things My Family Will Do (this could be things you started in quarantine OR things you have missed as a family)
People I Will Make Sure To Spend More Quality Time With
Relationships I've Realized I'm Ready To Let Go Of
Any other categories that make sense to YOU or your family.


Under each category write in relevant items for you.

For example: Under "New Lifestyle Habits from Quarantine I Will Keep" you may write in things like "cooking healthy food," "supporting small businesses," "regular living room yoga," and "grind my own coffee every morning."  Under "Old Lifestyle Habits from Before Quarantine I'm Ready To Let Go Of" you may write in things like "saying yes to every social invitation out of obligation, without thinking about if it's something that would actually bring me joy."


Leave yourself some space in each category. As quarantine continues you will want to continue to add to your vision for life after quarantine.
POSSIBLE ADAPTATIONS
You can do this in a notebook instead of on poster board.  This is a great option if you have a lot of categories.

To utilize the notebook method, I recommend numbering the top of the pages of the notebook and giving yourself an index page at the beginning listing what category is on what page. Then go in and write a category at the top of each page and fill in.

To do this as a couple or family, I recommend each person privately writing their answers to each category in a notebook or on their own paper, and then coming together to add the items everyone agrees on to a group poster board (or group notebook).
Let's stay in touch during quarantine! Join me on social media to keep up with all of the quarantine resources I find and create:
FACEBOOK – PINTEREST – INSTAGRAM
WANT TO PIN THIS POST? Here's a Pinterest ready image: