AI Marketing Industry Insights for AI/SaaS Companies & Investors
Gain valuable insights into the AI-driven transformation of marketing strategies with industry expert Nicole Leffer. As a seasoned marketing leader and CMO AI Advisor, Nicole specializes in guiding marketing teams and CMOs through the seamless adoption of AI tools and strategies. Through training hundreds of marketers and marketing leaders, she has acquired unparalleled insights into AI's impact on marketing, the competitive landscape, and the trends shaping the industry's future.
Nicole's AI Industry Insights Consultation offers companies and investors a unique opportunity to understand how AI is being utilized in marketing, the expectations of marketing leaders, and the challenges they face in leveraging AI. With her hands-on experience guiding marketing teams through AI adoption, Nicole is well-positioned to provide valuable guidance to AI companies, SaaS companies, and VC/PE investors.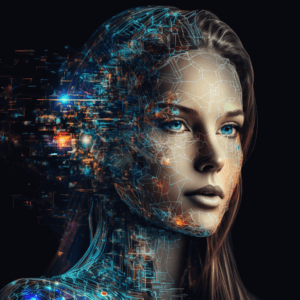 AI Industry Insights Consultation ($899)
Up to 60-minute remote 1:1 video consultation with AI Company, SaaS Company, or VC/PE firm representative(s) (Founders, C-Suite, Product Managers, Marketing Teams, Investors, etc.) seeking insights on marketing use cases for AI and understanding how AI is being utilized in marketing.
The consultation can be used to address questions related to market trends Nicole is seeing, AI usage in marketing across various industries, identifying potential marketing use cases, sharing best practices for AI adoption in marketing strategies, gaining feedback on your product or feature roadmap, etc.
Nicole's expertise is focused on marketing strategies and use cases for AI, and she does not offer guidance on the technical implementation of AI features or products.
Additional Information:
Client provides the Zoom / video call link for the consultation
Recording of the consultation session is allowed for an additional $200. Recordings may not be shared outside of the purchasing organization. The company is responsible for the technology to record the session if they choose this addition.
Companies can request a shorter session (minimum 30 minutes) at a reduced rate of $499, if they believe their needs can be addressed in a shorter time frame.
Price includes the call consultation time only. There is no research or physical deliverables included in this advisory package.
Integrity matters to Nicole. Purchasing this consultation does not mean Nicole will promote or endorse your product. No information will be provided about any specific companies Nicole works with on marketing trainings, etc.
NOTE: Pre-payment in full is required to reserve calendar time.