"In an era where technology and AI are evolving at an unprecedented rate, it's paramount for our marketing teams to stay ahead of the curve. This is where Nicole Leffer truly shines. I recently had the pleasure of hiring Nicole to train my team on leveraging generative AI, focusing on ChatGPT. Her mastery of the subject and her ability to translate complex ideas into practical strategies have empowered our team to adopt this technology effectively. The impact? Increased productivity and substantial time savings within just three days of the training. Her sessions are about understanding the technology and creating a mindset shift towards embracing it. She has a unique knack for inspiring teams to see AI not as a threat but as an ally that enhances their capabilities. Nicole Leffer is a must-have asset for any marketing leader looking to future-proof their teams. Keep your team from getting behind in this AI revolution. Hire Nicole, and witness the transformation firsthand." – Ali Jawin, SVP, Head of Global Marketing, The RepTrak Company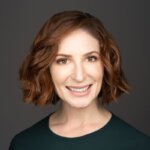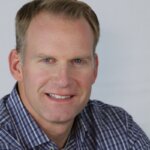 "Nicole is a dynamic, insightful, collaborative and strategic CMO and business executive. And I would highly recommend her to lead any high growth B2B SaaS company's marketing organization. That being said, most recently my marketing team engaged Nicole to lead a generative AI training and best practices course to help us accelerate our learning and adoption of these new and powerful tools. Her training was on-point, and "real-time" in that she even incorporated new learnings that came out that morning into our training seminar. Nicole has deep knowledge of the generative AI history (1.5 years of it), evolution and tools available for marketers to learn and leverage. Her training was not just informative, but mind-opening and blowing as we started to really understand how these tools could change our growth, efficiency and productivity trajectory without losing the human element that marketing still requires. For any marketing leader or team who are looking to accelerate your AI learning curve for marketing, you NEED to call and engage with Nicole!" – Bill Glenn, Chief Marketing Officer, Blueboard Inc.
"It is with great enthusiasm that I recommend Nicole as an AI training expert/consultant. Participating in her intensive 1.5-hour session was nothing short of transformative for my marketing team. Initially hesitant novices, my team emerged as excited creators, eagerly ready to implement their newfound knowledge. Nicole's ability to demystify complex AI tools and techniques is matched only by her exceptional attention to detail. In a very short time, Nicole not only delivered in-depth content but also tailored her approach to our team's specific needs, showcasing her ability to understand and connect with her audience. I believe any CMO or marketing team looking to embrace the latest AI tools and techniques could greatly benefit from Nicole's expert training. Whether you are just getting started or aiming to sharpen your more advanced skills, Nicole's sessions provide invaluable insight and practical knowledge. In this ever-evolving digital landscape, Nicole's AI training is a definite game-changer. I can't recommend her services highly enough." – Monica Ho, Chief Marketing Officer, SOCi, Inc.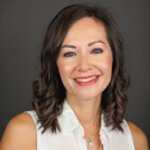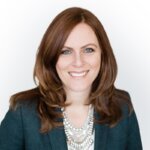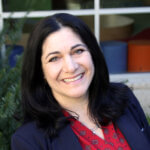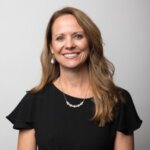 "Few people have the opportunity to report to a director who is also a coach and mentor—but I did when I worked for Nicole. Because of her coaching and training, I learned the fundamentals of digital ads and created some of my most engaging social media posts. Her leadership for our Marketing department brought our small but mighty team together. In an industry known for being hard-charging, Nicole broke the mold and created an environment where everyone felt supported and heard. If you're looking for a colleague, collaborator, manager, or leader on your digital marketing team, I can't think of anyone I'd recommend more highly." – Bren Spector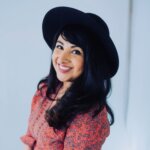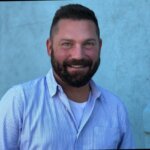 "I had the incredibly good fortune of working with Nicole at Resilia. She was an outstanding collaborator and sounding board for the Institutional Partnerships team, and a trusted confidante for me personally. Nicole is knowledgeable, creative, thoughtful, and kind. She consistently goes above and beyond to offer her support and expertise. I may have moved on from Resilia, but Nicole and I have formed a bond for life. Not only is she a super-smart and talented marketer, but just an incredible human all around." – Paul Towne
"Nicole is a true thought leader in the digital marketing space. I was fortunate enough to work as the Marketing Director under Nicole's leadership as CEO of Chocoley. Nicole is a skilled manager who always motivated me to be my best and shared with me her wealth of knowledge in the e-commerce landscape, all while managing the finances and relationships of a small business. Some of my favorite professional memories are working the busy retail holiday seasons together, long hours as a team, but Nicole was always an enthusiastic and inspiring leader. Nicole has a proven track record of getting the job done and as an innovator and mentor."  – Rupert Schutz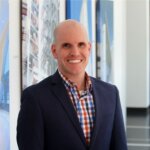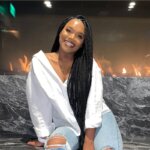 "I would trust Nicole with any marketing team in any field during anytime or any place. Her ability to lead marketers (product marketers, social marketers, content marketers) while also working cross departmentally is unmatched. She's uses her many years leading a company of her own to run her Marketing teams like in-house businesses. I can't say enough how much I've learned from her!" – Alaysia Brown